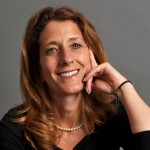 Rhyan Zweifler
Founder and President
Rhyan@noeticEXsearch.com
Rhyan Zweifler has devoted her more than 30 year career to the nonprofit sector through her work in executive recruitment, museum management and development. Her experience as an executive search consultant includes five years with The Boulware Group and 10 years as a Principal at Kittleman & Associates, a premier national retained executive search firm exclusively serving nonprofit organizations. Ms. Zweifler launched Noetic Search, LLC, a full service retained executive search firm serving the nonprofit sector in January of 2010. With candor, honesty, integrity and unwavering commitment to clients, Noetic Search identifies outstanding leaders for mission driven organizations.
Ms. Zweifler, specializing in CEO and senior management searches, successfully placed more than 170 national leaders for cultural, human service, educational and grantmaking organizations. She has overseen all aspects of the search process from marketing and sales, to client management, candidate development, and closing.
Prior to her career in executive search, Ms. Zweifler worked with McPherson, Schultz and Associates (today known as Schultz & Williams), a development consulting and advertising firm in Los Angeles, California. She consulted with social service agencies, public radio and television stations, museums and hospitals in surpassing dollar goals and uncovering opportunities through innovative marketing and fundraising strategies. She also held development positions with the Museum of Contemporary Art in Los Angeles and the California Science Center (formerly the California Museum of Science and Industry).
Ms. Zweifler, a Chicago resident, received a Master of Arts degree in Museum Management from John F. Kennedy University Center for Museum Studies in Orinda, California, and a Bachelor of Arts degree in Art History from the University of Wisconsin, Madison. She is on the Executive Committee and Co-Chair of the Effective Practices Committee of the Network of Nonprofit Search Consultants. She also is serving on the Board of Directors of Heartland Health Outreach (HHO), the health care arm of Heartland Alliance. HHO is an established leader in providing primary, oral and mental health care services for the most vulnerable. Prior Board experience includes serving on the Board and the Executive Committee of Redmoon Theater.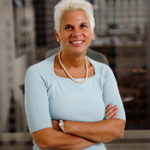 Jane Luiso
Vice President
Jane@noeticEXsearch.com
Accounting for more than 25 years of management experience with nonprofit agencies, Jane Luiso has held positions in the arts, education, association management and the social service sectors.
Ms. Luiso was a Principal for Kittleman & Associates, a national executive search firm dedicated to the nonprofit sector, for six years. Prior to joining Kittleman, Ms. Luiso was the Principal of JSL Consulting, a nonprofit executive search firm serving clients in the foundation, cultural and social service fields and she also served as a consultant in Madrid, Spain for the University of Chicago Graduate School of Business Executive Program in Barcelona.
For a significant portion of her career, Ms. Luiso was associated with The Anti-Cruelty Society in Chicago, one of the country's leading humane societies. She began as the Society's first Director of Development in 1986 and assumed the position of Executive Director in 1992. During her tenure, Ms. Luiso doubled the agency's endowment and was responsible for numerous building and renovation projects including the Society's Education & Training Center.
She also served as the Administrative Manager of the National Association of Bank Women Foundation, an agency dedicated to the education and professional development of women in banking where she oversaw a multi-million dollar capital campaign. Ms. Luiso began her career in development at the Chicago Symphony Orchestra as the first Director of Prospect Research and eventually became the Director of Corporate Relations, raising annual fund gifts from Chicago's major corporations.
Ms. Luiso continues to remain active in the community through her relationships with The Society of Animal Welfare Administrators. She is the past Chair of the Development Committee for the National Council on Pet Population Study and Policy and a former member of the PETsMART Charities Advisory Committee. She holds a Master of Business Administration degree from the University of Chicago Graduate School of Business and a Bachelor of Science degree from the College of the Holy Cross, Worcester, MA.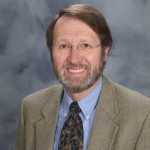 David Erickson-Pearson
Adjunct Consultant
David@noeticEXsearch.com
David Erickson-Pearson is a Centennial, CO-based retained search consultant who specializes in recruiting for community development and nonprofit sector organizations. He started his own firm – Erickson-Pearson Search – in 2003 after working as a Vice President and Senior Associate for Chicago-based Boulware & Associates Inc. for 11 years. Prior to joining Boulware in 1992, he worked in Chicago for 10 years in senior management roles with both citywide and neighborhood-based nonprofits concerned with community development. Those roles included service as coordinator of the United Way of Chicago's pioneering Housing Initiative, and as Economic Development Specialist for the Hull House Association. Mr. Erickson-Pearson has extensive experience in strategic planning, program evaluation and organizational development, in issue areas ranging from economic development and housing to human services, employment and transportation.  Mr. Erickson-Pearson has concentrated his work as a search consultant in the community development arena.  Most of his other search experience has been for senior managers either within nonprofit or public sector organizations. His clients have been located throughout the country in both urban and rural settings. Mr. Erickson-Pearson earned his Bachelor of Arts in Urban Studies, summa cum laude, from North Park College, and a Master of Divinity degree from North Park Theological Seminary, with studies at Princeton Theological Seminary, and the Seminary Consortium for Urban Pastoral Education.
Mr. Erickson-Pearson is an active citizen. His primary commitments in Chicago included service as Board Chair of the Chicago Community Loan Fund, Chair of the Chicago Jobs Council, and membership on the United Way Community Development Priority Grants Committee. Since his move to Denver in 1999, he served on the Board of Denver's Urban Servant Corps for 9 years and on the Board of Directors of the Insight Center for Community Economic Development (formerly the National Economic Development and Law Center) in Oakland, CA for 6 years.
Mr. Erickson-Pearson earned his Bachelor of Arts in Urban Studies, summa cum laude, from North Park College, and a Master of Divinity degree from North Park Theological Seminary, with studies at Princeton Theological Seminary, and the Seminary Consortium for Urban Pastoral Education.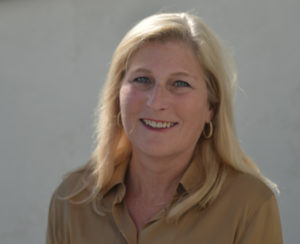 Nadine Walmsley
Search Associate
Nadine@noeticEXsearch.com
Nadine Walmsley has spent her entire career with nonprofit organizations.  For more than 20 years, she was associated with The Anti-Cruelty Society, Chicago's oldest humane society, where she held the positions of Executive Assistant, Board Liaison, Administrative Manager, and Vice President of Development and Public Relations. Nadine was a prior member of the Chicago Association of Direct Marketing, Chicago Council on Planned Giving, and the Association of Fundraising Professionals.  Nadine has since relocated to California and continues her work with the nonprofit sector.